What is elos?
Elos is the safe, non-invasive way to gently and effectively provide relief from ance by treating the problem at its source. Using the power of combined energies, elos offers superior results with the highest levels of comfort and safety.
Experience:
* Reduction in active acne with faster healing time
* Clearer, more beautiful skin
* Greater confidence in your appearance

---
How does the elos treatment work?
Acne occurs when a sebaceous oil gland surrounding a hair follicle becomes clogged with oil and dead skin cells. Bacteria growth in the clogged area causes infection and the blemishes associated with acne. Elos technology combines bi-polar radio frequency and blue light energies to penetrate the skin, precisely targeting and destroying acne-causing bacteria as well as slowing excessive sebaceous oil production. Elos not only helps reduce active acne, it also speeds up the healing time of existing acne.
---
Are elos treatments painful?
Acne treatment with elos is very comfortable and requires no topical anesthetics or other skin preparation. The skin surface is cooled, ensuring additional safety during the treatment. Patients will experience no downtime; many will return to normal activities immediately after treatment.
---
When can I expect to see results from elos treatments?
The number of treatments depends on the severity of the acne. Schedule a FREE CONSULTATION to establish your personalised treatment plan.
---
Are elos treatments safe, and are there any side effects?
Elos is a safe and effective treatment for most skin types. There are generally no side effects with elos, although some people may experience some short-term reddening immediately after their treatment.
---
Clinical results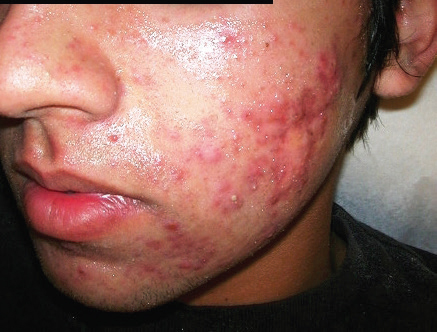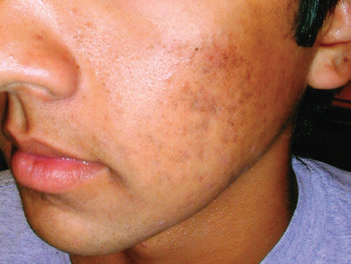 Before Treatment After 8 Treatments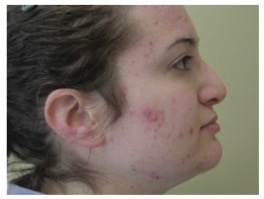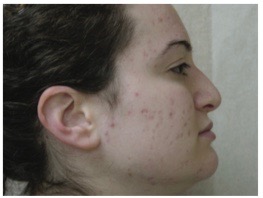 Before Treatment After 3 Treatments
---
If you have any further questions about this treatment, please do not hesistate to contact us.